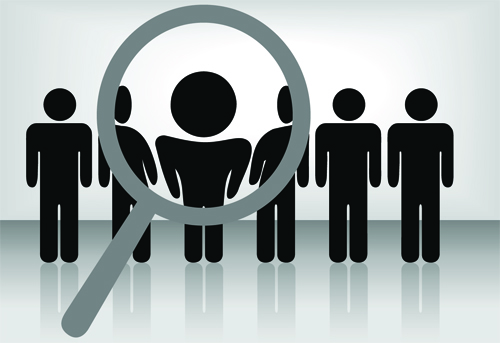 Denver Heating invests time and energy making sure that the contractor we assign to your project is licensed, insured, reputable and dependable.
You have many choices when deciding or shopping for a HVAC company in Denver. However, not all Denver heating and air conditioning companies are the same. A generic statement, but it is absolutely imperative that you find a reputable, dependable and honest company to work with. This is where Denver Heating differs from other HVAC companies in Denver.
Denver Heating is a network of HVAC contractors and technicians that have been vetted using our proprietary process. If a contractor, company or technician does not meet or exceed our standards through our vetting process, they are removed from our network until they do meet our very thorough and comprehensive vetting process.
So what is this vetting process?
Denver Heating Vetting Process
Comprehensive Application: All approved Denver Heating Network contractors must complete a thorough and comprehensive application in order to be approved as a Denver Heating Contractor. The application covers the last 10 years work history which is verified through Denver Heating.
Contractor License Check: Denver Heating verifies that all contractors or technicians within our network are appropriately licensed in the city that they are performing work in. Colorado does not require a contractor's license at this time, so Denver Heating checks each city for every technican or contractor to make certain a valid license is in place.
General Liability and Workmen's Comp Verification: A valid copy of the contractor's general liability and workmen's compensation policy must be provided and kept on file to make certain that every contractor has appropriate insurance in place.
Better Business Bureau: A Better Business Bureau search is completed to see if there are any issues reported for the contractor. Not all approved contractors are members of the Better Business Bureau (BBB); However, a check is completed to make certain that if the contractor is listed they have a "B" rating or higher.
Reference Check: All approved Denver Heating contractors must submit 10 references of which 3 are personal references and 7 past customer references. Denver Heating will contact all references provided to make certain that the contractor has indeed provided services and secondly that the customer was satisfied with the work performed.
CoCourts Check: All Contractors and Principals: Denver Heating performs a CoCourt check on all contractors that have submitted for approval in Denver Heating's approved network of contractors and technicians. Through this CoCourt check, Denver heating will be able to see if the contractor has been repeatedly sued by former customers and if there is a significant amount of civil action for the HVAC contractor or company. All Denver Heating approved contractors must be free of any pending civil litigation and not have had any cases within the last twelve months.
Review Check: Denver Heating will perform a comprehensive review check on each contractor submitting an application for approval. This review check will be performed online through Google Maps, Yelp, Dex and Yellow Pages to ensure that every potential candidate has at least a rating of 3 stars or higher.
Probationary Period: All approved HVAC contractors must engage in a 30 day probationary period wherein all projects engaged with Denver Heating will be audited for customer satisfaction. After approval, contractors will be audited on 10% - 20% of every project they engage with Denver Heating.
Denver Heating checks all contractor customer references as well as follow up on projects completed to ensure the highest degree of quality and satisfaction.
Excellent customer service couple with reliability and honesty are all trademarks of approved HVAC contractors in Denver Heating's network of vetted HVAC professionals. It is paramount to the success of Denver Heating that all customers are satisfied with the work performed in their home or business and that is exactly why it is so important that each contractor be manually approved through our vetting process.
If you have an issue with one of our approved HVAC contractors or technicians it is mission critical to Denver Heating that you report that contractor immediately so that we can resolve whatever issue you might have as well as take action with our approved contractor. In order to contact Denver Heating to report a contractor or technician, simply call us at (303) 587-6442. You can also submit our "Report Contractor" form to the left if you were unsatisfied with your service.
Quality control and satisfaction are paramount to our success at Denver Heating, that is why we have our strict and comprehensive vetting process as well as dedication to customer follow up.